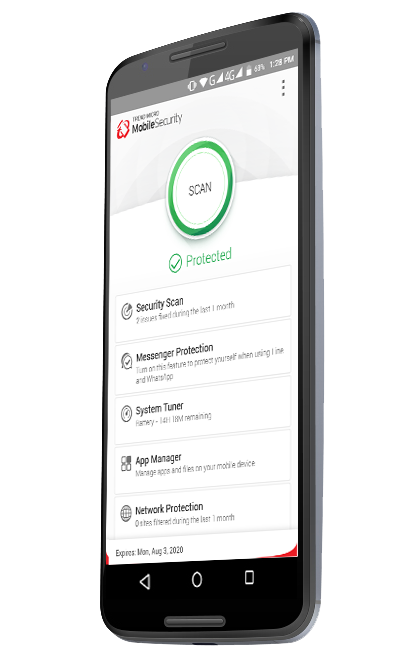 Online mobile threats are more prevalent than ever. In 2017 alone, Trend Micro blocked a total of 58,193,597 mobile threats, while mobile ransomware cases soared by at least 415%.
In the same timeframe, 108,439 unique banking malware samples and 4,662,992 malicious mobile app downloads were also detected.
Of these threats, 38.7% were found on iPhones and iPads, 27.3% on PCs and laptops, 18% on Android devices, and 9.9 on Mac computers based on Trend Micro's Home Network Security report for January to December 2017.
These numbers are staggering and should be enough to scare consumers into investing in a tried and test mobile security application.
As consumer rely more heavily on their mobile devices, cybercriminals specifically make malware and programs to steal your personal information such as usernames, passwords, credit card details, bank account numbers, email addresses, and other personal details – all of which could be accessed if your mobile phone or tablet gets compromised.
Regular phone or tablet users should protect their mobile devices as they would their computers – investing in a reliable security application with the ability to safeguard against all types of mobile threats.
As one of the top mobile operating systems in the world, Android claims more than two billion active users. This share of the mobile device market is certainly desirable but includes the unenviable role of being targeted by cybercriminals and other malicious actors.
Among the top culprits in spreading mobile malware and similar cyber threats are fake websites, fraudulent emails, or malicious links from messaging applications like WhatsApp and Facebook Messenger.
Another source of Android viruses or malware is fake or malicious mobile applications. Mobile apps are a gateway for cybercriminals to get into your device. While Google is doing its best to keep these apps from spreading through Google Play, there have still been instances wherein they can creep back in.
Cybercriminals are always scheming on the next best malware or ransomware strain. That's why it's always best to keep your phone's OS up-to-date and have the latest and strongest mobile security software.
Trend Micro Mobile Security for Android smartphones and tablets allows you to stay safe online, no matter where you are.
With advanced online protection and privacy, it is able to stop threats and block dangerous websites through SafeSurfing.
With Parental Controls, keep your children safe from malicious content online and monitor their time on the web.
Mobile Security for Android also improves your device's performance and battery. Learn more about our Trend Micro Mobile Security for Android below.